Arsenal midfielder Granit Xhaka chu thla hmasa tawp lam khan Crystal Palace nen an inhmachhawn tumin Arsenal supporter ten an 'boo' khum chiam a, hetah hian Xhaka chuan an supporter te chu zah loh taka a chhan let avangin a captain nihna chu hlihsak zui a ni ta nge nge a ni.
Arsenal fan te laka a chet dan avangin Swiss midfielder kum 27 mi Xhaka hian dem a hlawh hle a, mi tam zawk rin ang ngeiin a captain nihna chu hlisak a ni ta a, Pierre-Emerick Aubameyang chu Arsenal captain thar atan ruat a ni.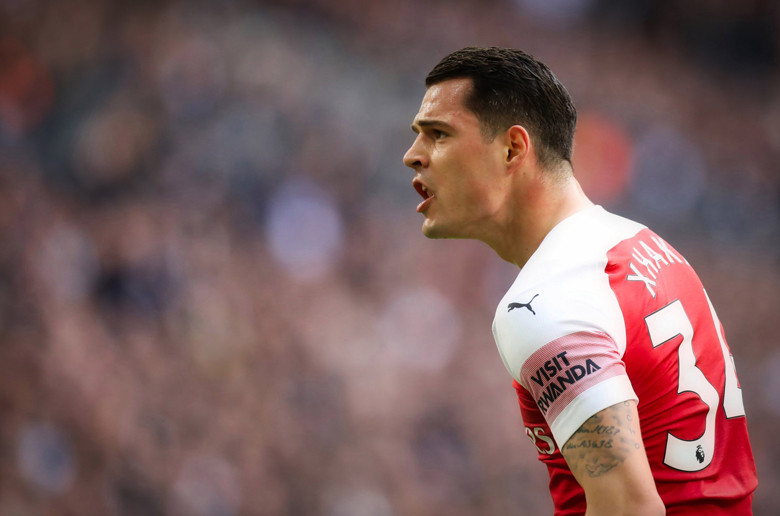 Football history-ah player lar zual captain armband hlihsak tak player 9 leh hlihsak an nih chhan kan rawn tarlang ve leh dawn a ni.
9 Stars Who Were Stripped Of The Captain's Armband
Granit Xhaka (Arsenal) – Arsenal supporter te nen an inti thiam loh avangin.
Cafu (Brazil) – kum 2002 FIFA World Cup lai a hnawhchhuah a nih avangin.
John Terry (England) – a teammates bialnu nen an inngaihzawn vang leh pawngsual thubuai a neih vangin.
Samuel Etoo (Cameroon) – 2014 World Cup-ah a chet chhiat em avangin.
Neymar (Brazil) – Field chhung a chet vel dan avangin.
Mauro Icardi (Inter Milan) – Contract chungchangah buaina a neih vangin.
William Gallas (Arsenal) – Mipui hmaah a teammates a sawisel vangin.
Joey Barton (Queen Park Rangers) – Manchester City players 3 nen an insual a, hnawhchhuah a nih avangin.
Thiago Silva (Brazil) – 2014 World Cup lai a chet chhiat em avangin.