Arsenal midfielder Granit Xhaka cu aluancia thla dongh lei ah khan Crystal Palace he an chuih lio ah Arsenal tanhtu hna nih an 'BOO' hnawh i, mah lio ah khan Xhaka nih anmah tanhtu hna cu tih zah lo ngaiin a let ve hna ruang ah Arsenal captain asinak in an phuah/chuahter colh ve.
Arsenal tanhtu hna lak i a cawlcangh ning ah Swiss midfielder kum 27 mi Xhaka cu mi hna nih an mawhchiat ngai i, mi tam deuh nih an zumh bantuk tein captain a sinak cu an chuh i, Pierre-Emerick Aubameyang cu Arsenal captain thar caah thim asi.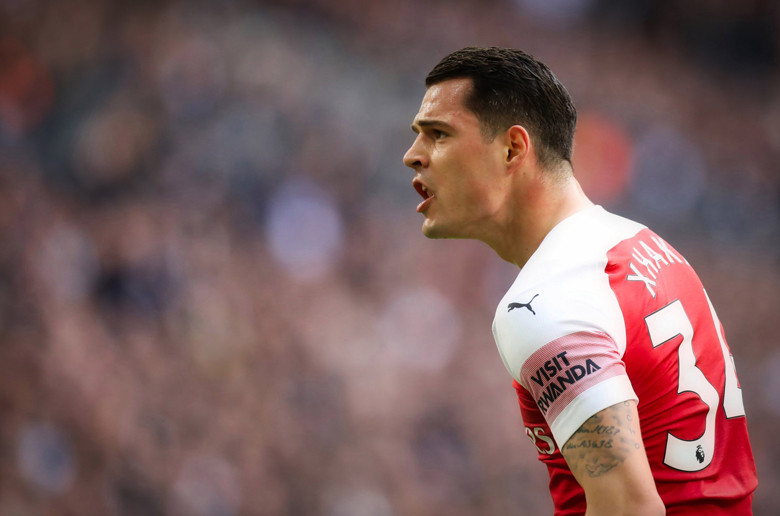 Football tuanbia i player minthang mi captain armban chuh piak a simi players 9 le chuh piak an sinak a ruang bik ka vun langhter tthan.
9 Stars Who Were Stripped Of The Captain's Armband
Granit Xhaka (Arsenal) – Arsenal supporters hna he buainak an ngei ruang ah.
Cafu (Brazil) – kum 2002 FIFA World Cup lio ah khan field chung in chuahter asi, red card a rak hmu, mah ruang ah asi.
John Terry (England) – a teammates darling he an rak i uar ruang le tlaihhrem kong ah buainak a ngei ruang ah.
Samuel Etoo (Cameroon) – 2014 World Cup i a cawlcangh chiat tuk ruang ah.
Neymar (Brazil) – Field chung i a cawlcangh ning tthat loh ruang ah.
Mauro Icardi (Inter Milan) – Contract kong ah buainak a ngei ruang ah.
William Gallas (Arsenal) – mipi hmai ah a teammate asimi a soisel ruang ah.
Joey Barton (Queen Park Rangers) – Manchester City players 3 bak he an i tthua ruang le chuahter asi ruang ah.
Thiago Silva (Brazil) – 2014 World Cup lio i a cawlcangh chiat tuk ruang ah.